SUNSAIL: MONOHULLS
I just had the chance this past November while in the BVI to experience the new Beneteau Oceanis 46.1 offered now by both Sunsail and Moorings in charter.
The yacht has it all – digital monitoring, generator, ai
r conditioning, full instrumentation, refrigerator and freezer.
That may seem normal nowadays, but it was not so back in the seventies.
Charlie Cary, founder of The Moorings, was (to put it mildly) old school. He subscribed to what Herman Wouk's character in Don't Stop the Carnival came to learn. The K.I.S.S method of surviving. Keep It Simple-Stupid!
By today's standards some might think Charlie's demands to yacht builders were extreme. The Charley Morgan Out Island 41's that was a collaborative project between Morgan, Cary and partner Rainold was to create a bulletproof charter yacht and the backbone of The Moorings fleet.
What did "bulletproof" mean in Charlie's world?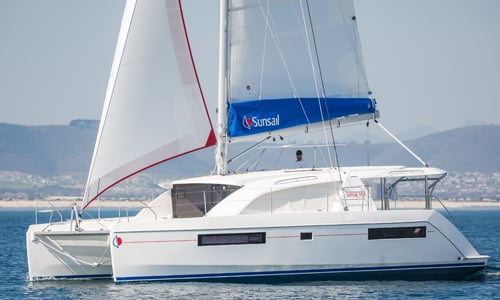 Well by applying the K.I.S.S. standard – why would you need wind instruments when a wind vane on the masthead would be perfect? Likewise – why a depth sounder when a lead line would do just fine? Refrigeration!? Not Charlie. As an engineer by profession in his former life he carefully calculated the right thickness of insulation and other feature to construct an ice box that at the end a 7 day charter would have most of the 200 pounds of block ice, un-melted.
After all, true sailors are self-sufficient. Dead reckoning sailing around the world versus a sailing holiday in the British Virgin Islands were not the same thing.
I remember clearly late hour meetings between Charlie and Tony (Rainold), with me being an unparticipating observer and occasional referee, with Tony trying to explain the demands of the people booking charters versus Charlie's need to keep maintenance and expenses to the minimum.
These meeting were in St. Petersburg, FL in preparation for design meetings with Morgan or Vince Lazarra, owner of Gulfstar Yachts, and were similar to today with The Moorings and Sunsail being intimately involved in design features of the yachts.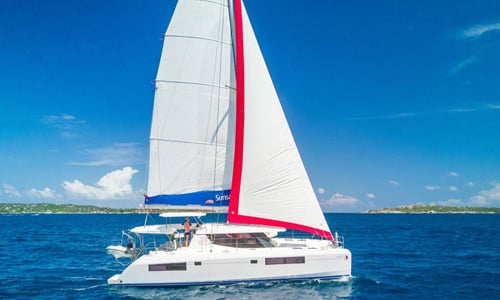 Slowly but surely, and always reluctantly, Charlie agreed to change.
First came the depth sounders, then the refrigeration. The batteries in the seventies were not the sophisticated ones of today. They were enormous lead acid that could not sustain the draw of electric refrigeration. Bit by bit we added full instrumentation (Charlie held out until the bitter end to add wind-vane over anemometer), auto pilot, and now generators and many models have water makers. The only limitations are volume and yacht design that eliminate some amenities from consideration.
The wants and needs of the charter guest are most important and the commitment to making it all work is the role of our technical staff that works closely with the manufacturers. They strive to make certain the new technology is implemented in a way that K.I.S.S. is never too far away.